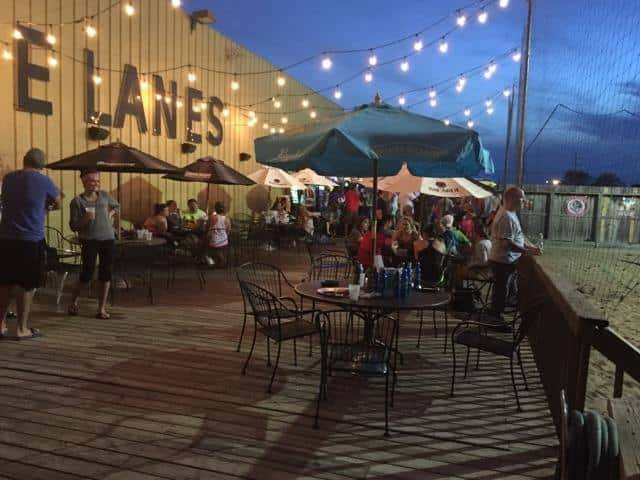 BANQUET POLICY
GENERAL INFORMATION & POLICIES

The management and staff at Prairie Lanes want to thank you for choosing us to serve you.
We established the following guidelines so we may offer you an excellent dining experience.
Here at Prairie Lanes, we take pride in our business and our customers, offering you the service and satisfaction that you deserve. Our goal is to make your evening the best that it can be. Whether the occasion is for business, family, holidays, friends, fundraisers or just a small get-together, we are available to help you plan and make it memorable for all!
When it comes to organizing your event, there are a variety of menu choices. We offer options such as sit-down meals, all-you-can-eat buffets, picnic buffets, deli buffets, luncheons and hors d'oeuvres. These are just a few examples of what we provide. If you do not see what you are looking for, feel free to ask us and we will do our best to fulfill your requests.
We are able to accommodate seating for up to 90 guests. During summer months we utilize the outdoors with our two volleyball courts. There are no limitations as to what we can do for you and your event here at Prairie Lanes!
DEPOSITS
A non-refundable room deposit is required with the return of a signed contract at least 3 weeks before your event. At this time you may submit your menu selections, room set-up, decorating and any other special instructions you require. Charges are as follows: Banquet Room is $250 without food or beverage purchase and $150 with food and/or beverage purchase of $300 or more. Same fees apply for our volleyball deck. Bartenders are available for deck service at a price of $10 per hour.
PAYMENT
• A minimum of 30 guests are required for sit-down dinners and buffets. For 29 or less guests a $1.00 labor charge per plate will be assessed. Gratuity of 17% will be added to all food and beverage purchases in addition to our state and country sales tax of 5.5%.
• Entire amount due shall be paid on the day of the event in the form of cash, cashier's check or credit card. Checks are accepted with prior approval. Groups requesting tax exemption must submit a copy of their tax exemption certificate with signed contracts.
• Menu prices are subject to change without notice unless a price has been guaranteed in writing and a deposit received. Client is responsible for coding entree selections for sit-down dinners for each individual guest. It is suggested that second entree dinners be vegetarian if needed. Please note that all leftovers belong to Prairie Lanes unless a waiver is filled out.
ENTERTAINMENT

DJs, bands, or any other live entertainment are not permitted in our banquet room. Prairie Lanes has the final say on all outside entertainment. For guest's safety, drinks are not permitted on any dancing areas. Dancing without shoes is also not permitted. Resistance of any of these rules from guests may result in Management intervention and possibly party termination. Prairie Lanes is not responsible for any loss or theft of materials, equipment or personal belongings.
GUARANTEES

A firm guarantee is required on the number of guests and food selections one week prior to the scheduled event. All charges will be based on the guarantee. If a request for increase of guests is submitted it is subject to food availability and approval of our head chef.
CAKES
No food or beverage of any kind is permitted to be brought in with the exception of cakes and ice cream. There will be an additional charge for plates, forks and napkins, cutting and serving of cakes carried in. Please let us know in advance your plans regarding cakes.
DECORATING

Decorating is accepted only with prior permission. Staples, tape, tacks, glue and nails are prohibited. Masking tape is permitted on the walls only. Glitter and confetti of any kind is not permitted. Charges to client will be applied for clean-up of space left in an unacceptable condition.
ALCOHOLIC BEVERAGES

Two forms of identification of any person of questionable age will be requested. Service will be refused if the person is either underage, cannot produce identification or appears intoxicated. Guests under the legal drinking age are forbidden to drink alcoholic beverages anywhere in the facility. Parents are prohibited from serving their underage children.
Evening reception hours must cease by 12:00 midnight.
By signing this contract, you agree to abide by the above rules and policies.